SUHR Cutting System with Hot & Cold Knife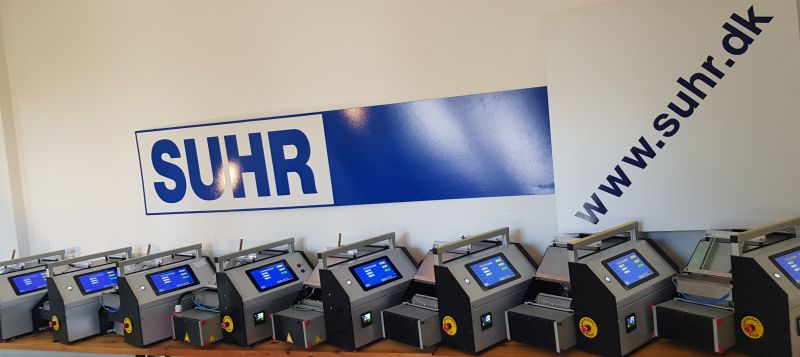 NEW: The Suhr Cutter model SC430SPT and SC636SPT are the familiar hot- and cold cutting models, now with a touch screen interface. This gives the user increased flexibility to store configurations and simplified, self-explanatory operation.
Automatic Hot Cutting Machine Type SC430SPT.
Click here for video
Automatic Cold Cutting Machine Type SC636SPT.
Click here for video
Automatic Marking and Cutting Machine Type 390.
Click

here

for video

SUHR cutting system is the result of 45 years experience designing and manufacturing cutting system.
We are manufactures and suppliers of high-quality industrial cut-to-length equipment for narrow fabrics and other materials. We offer many types of automatic and manual cutting machines. Our equipment may be equipped to cut using a hot knife, guillotine, or ultrasonic tooling.
Our cutting equipment can be used for many types of materials, including webbing, robe, tapes, cord, elastic, zipper, braid, tubing, film, hose, ribbon, hook & loop, bungee cord, safety harness, webbing, seat belts, zips, slings and Velcro.



Suhr A/S, Biskop Svanes Vej 21, DK-3460 Birkerød, Denmark.


VAT

no.: DK 20 56 98 16.